Hello Near Reality,
I am very proud to announce our latest security update the 2-factor authentication update! This update makes use of the "Google Authenticator" app available on IOS and Android.
First make sure you are on the latest version "V14.1.0"
Next, log in-game and type ::set2fa.
Then scan the bar-code on the 2fa interface that pops up using the Google Authenticator app.
Lastly type ::confirm2fa, and you are finished!
Every further login will require you to type in ::2fa ### ###, where #'s are the code from Google Authenticator app.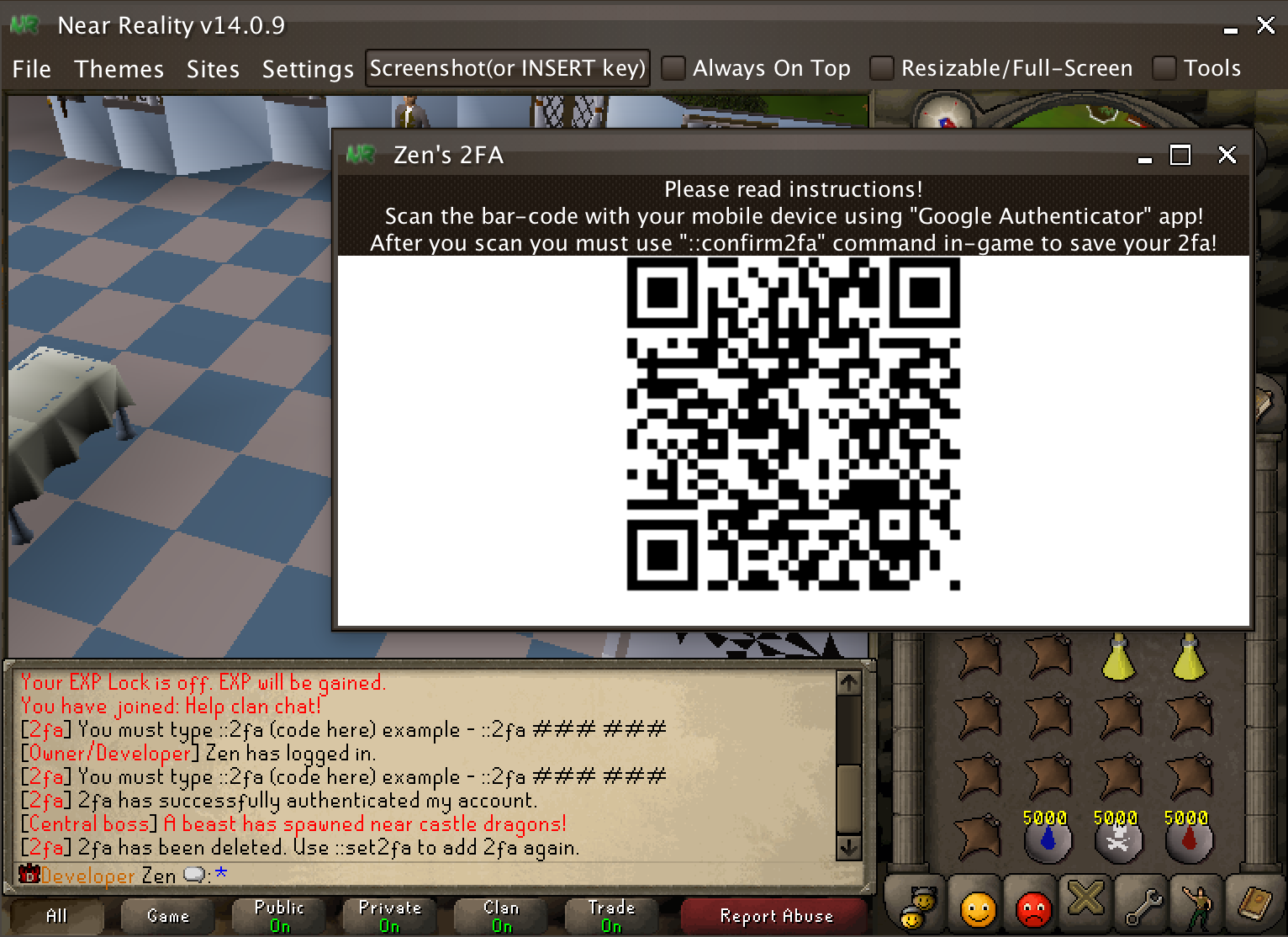 I'm very proud to protect the community and to give you guys this extra layer of protection! Please do make sure you take advantage of securing your accounts with this latest update so no one can hack your account!
Best regards,
summer-zen